CHANGING THE WAY YOUR FEET FEEL ABOUT BOOTS

You've waited years for this opportunity. Countless phone calls and research. Practice makes perfect, breath, squeeze the shot. Your confidence is soaring. You tingle with excitement as the hunt grows nearer and can't wait to feel the warmth of his hide and view the beauty of this long awaited trophy.

All of this is nothing more than fantasy unless you take the necessary steps to ensure your feet and boots are performing in unison at their highest level possible. The serious mountain hunter's feet are subject to very crippling conditions while in the backcountry. The brutal environment your quarry calls home requires long strenuous hikes caring loads over steep, uneven, rocky terrain. Some so bad in fact that more than one hunter has thrown in the towel and sat in camp demoralized licking his wounds, vowing never to let it happen again!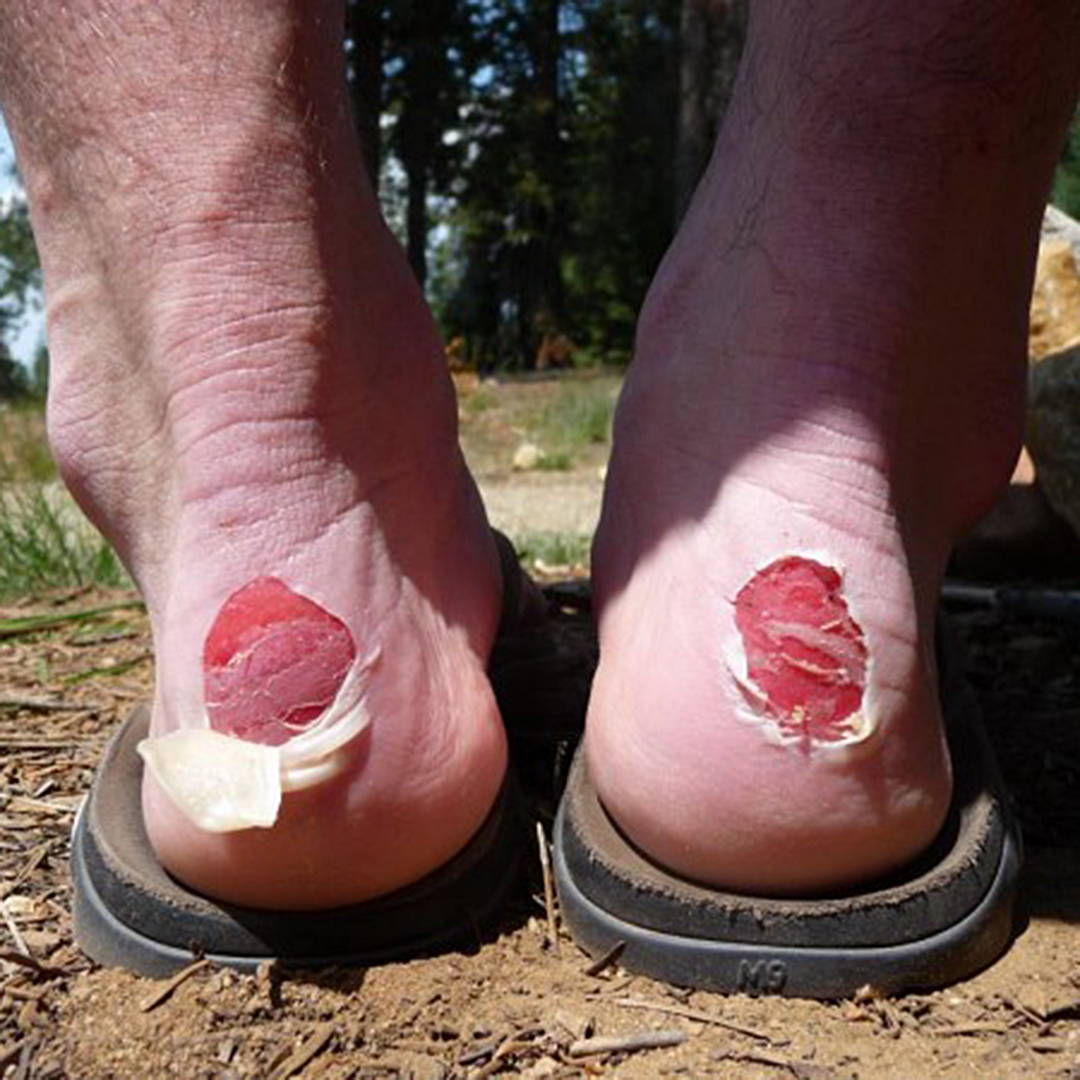 Lathrop & Sons Custom Boot Systems are designed around your feet! We've created foot comfort in some of the most inhospitable country you can imagine! Utilizing professional techniques such as 3D mapping, imagery, tracings, calibration, and personal consultations, we gain a vivid understanding of your feet and our objective becomes clear.
These proven techniques allow us to not only determine the correct boot design and size for you, but also match it correctly to the environment you will encounter.
This allows your feet to experience the same level of comfort on the last day of your hunt as they did on the first!

WHAT IS INCLUDED IN MY SYSTEM?
By nature Lathrop & Sons Custom Boot Systems are very inclusive; they must be, in order for us to have at our disposal everything needed to resolve your fit issues.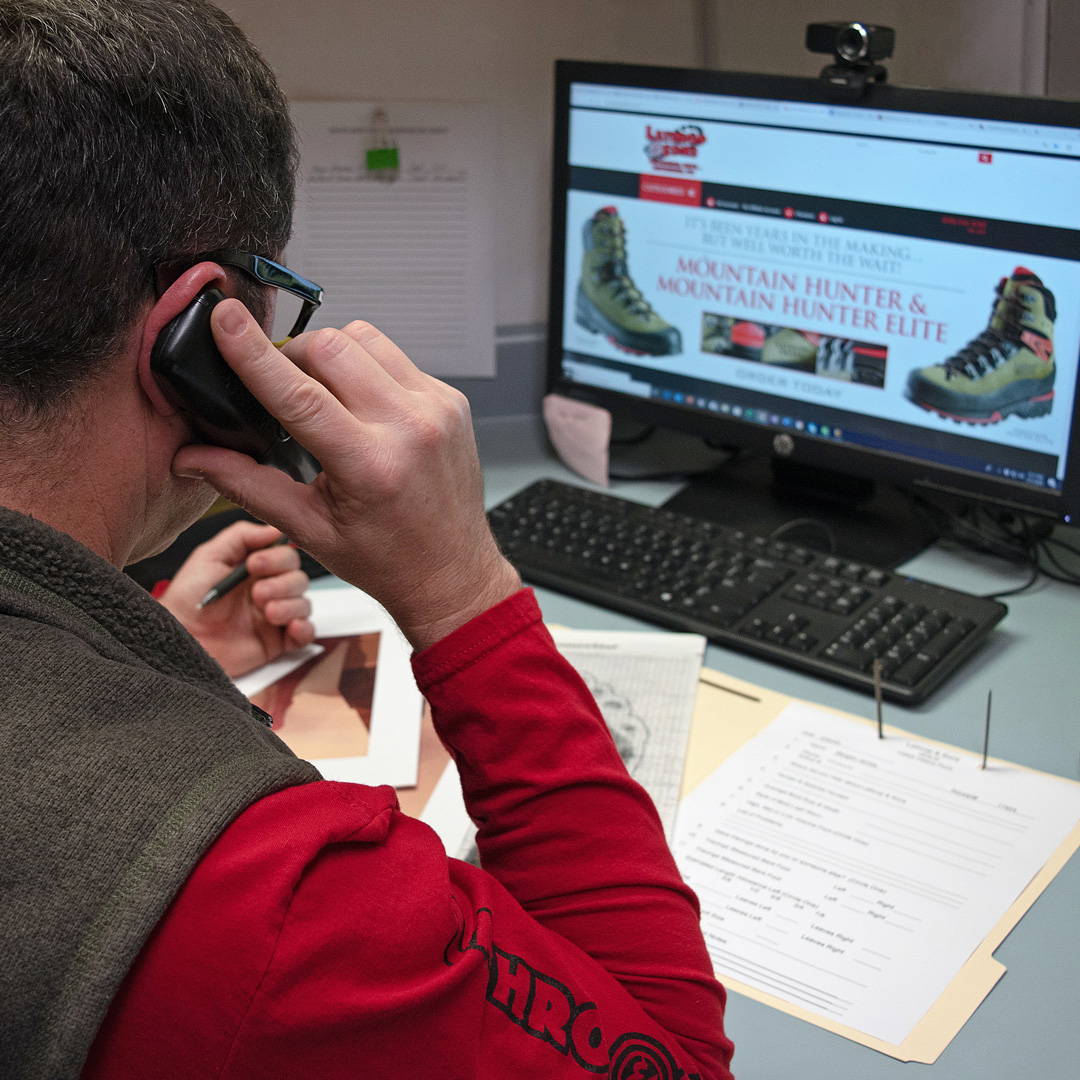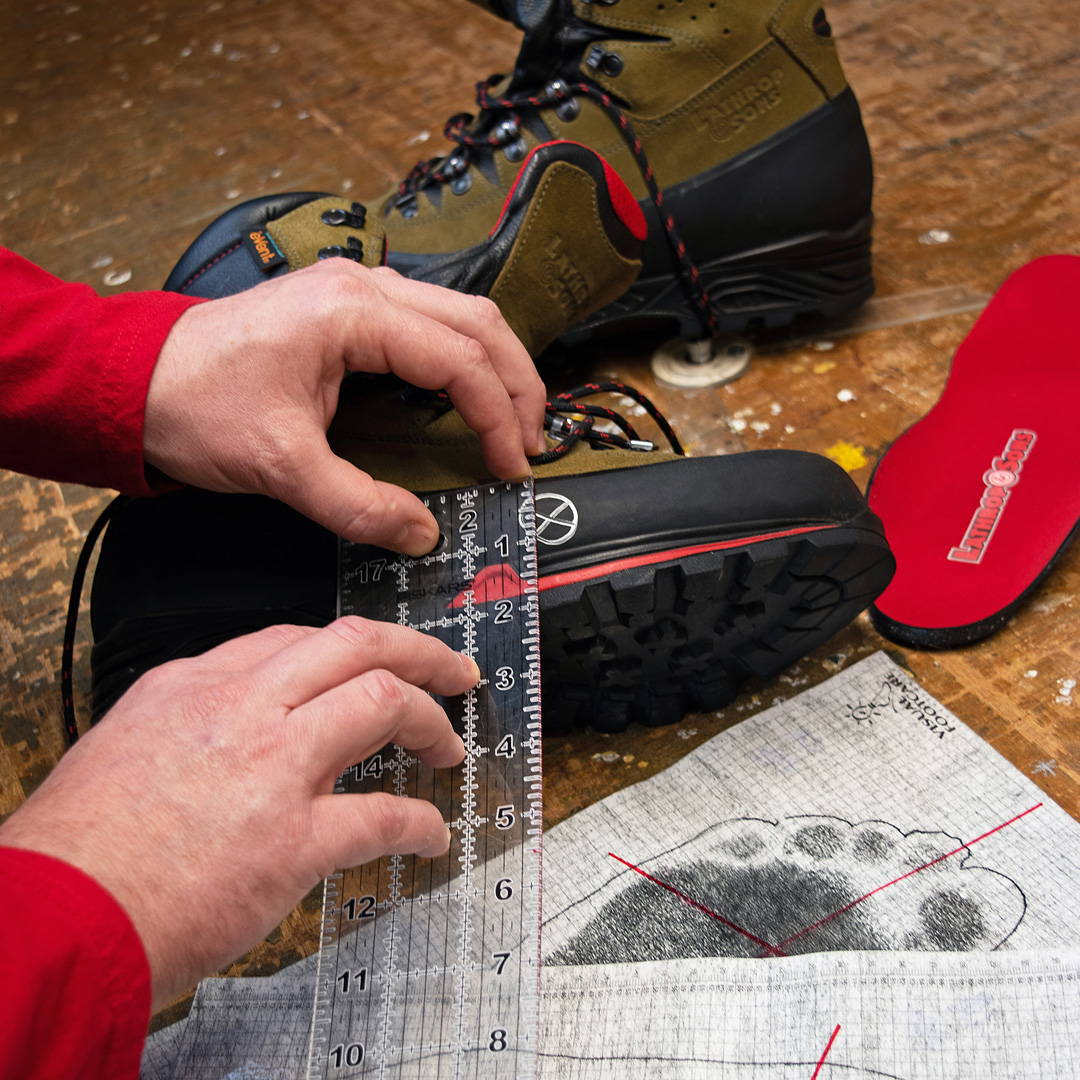 Custom modification of your boots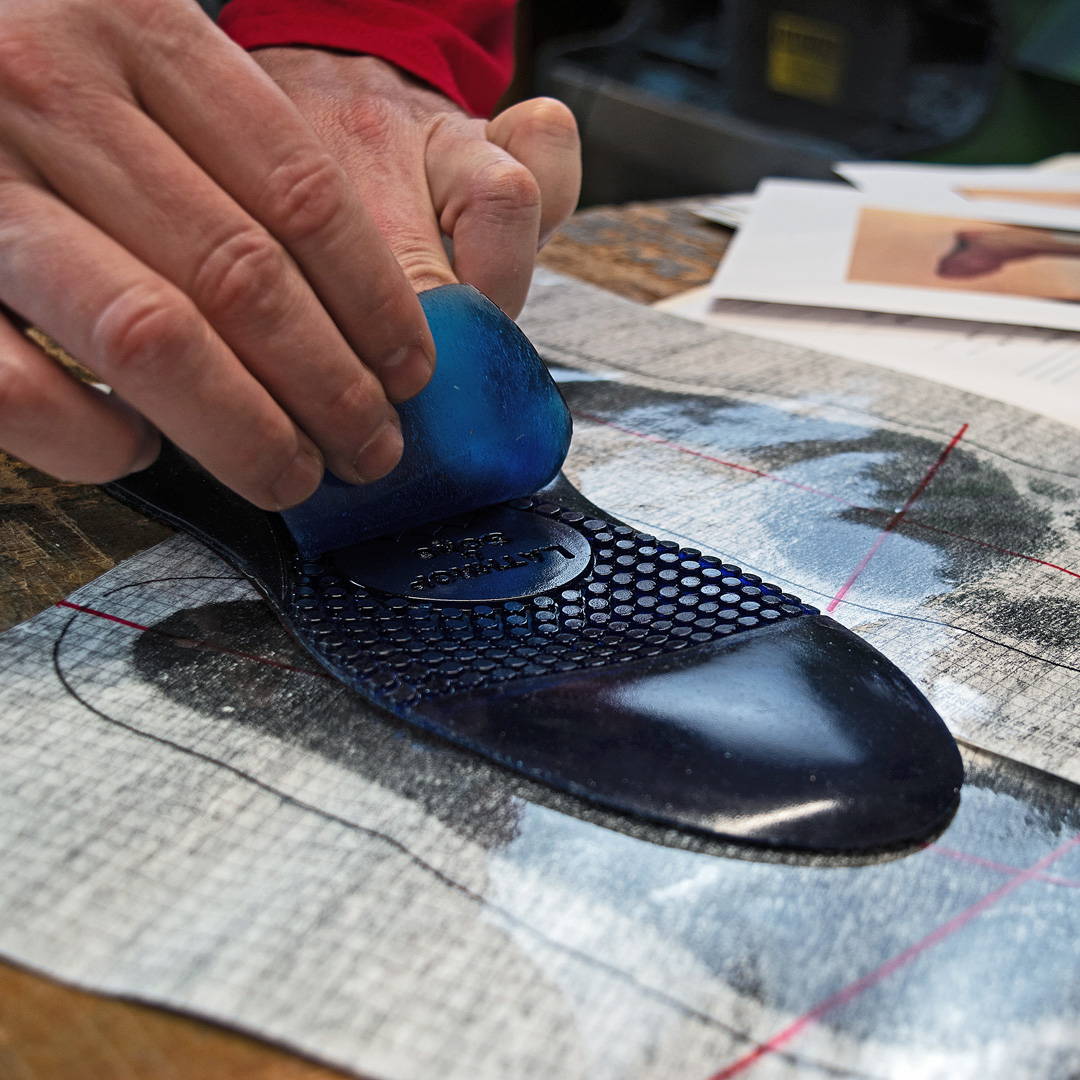 Established Orthotic features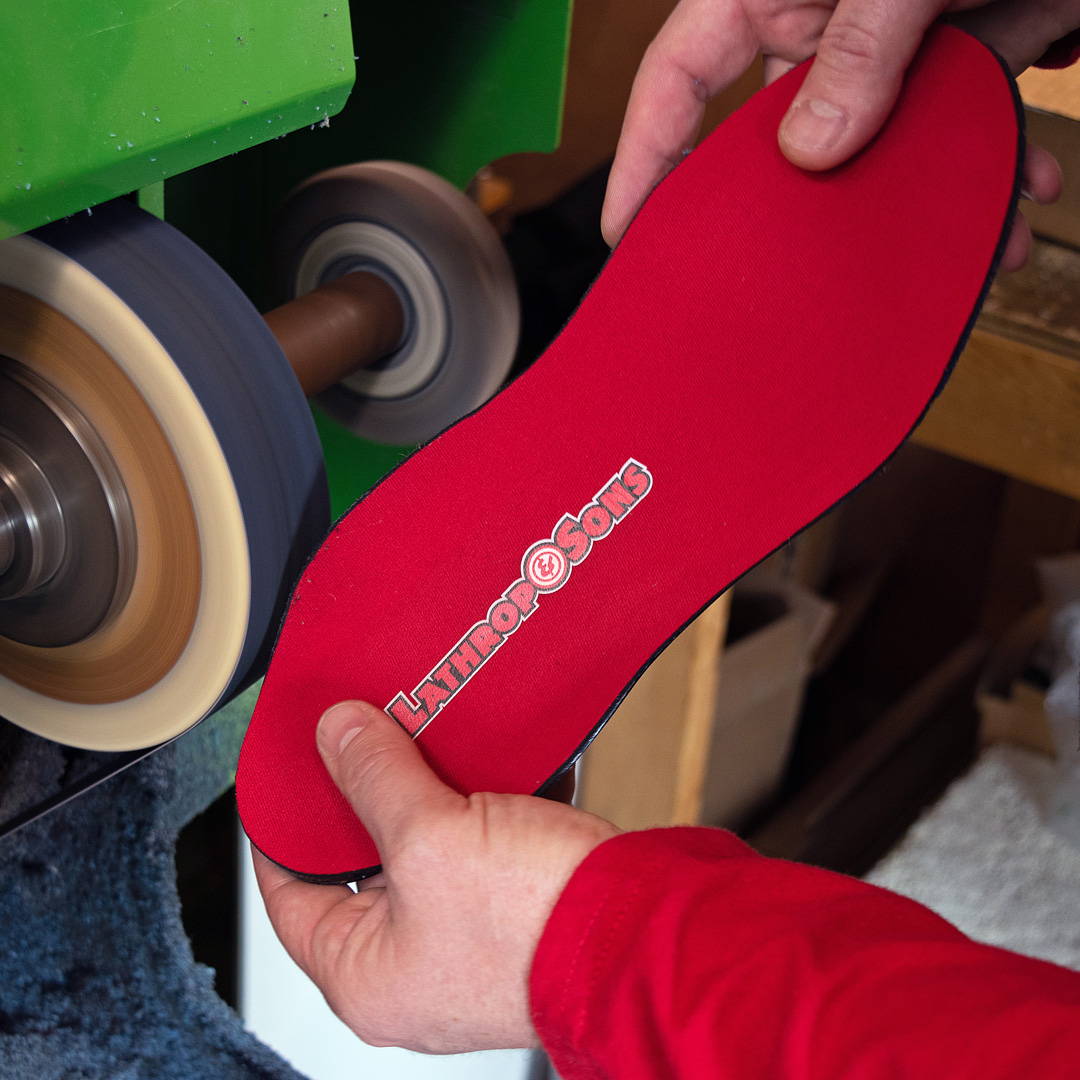 Professional fitting of Orthotics
3D mapping imprints & tracings

Establishment of intake form and chart

Calibration of 3D imprints and imagery

Personal consultation by a professional

Follow-up post consultation to ensure fit

Choice of professionally recommended boots

Custom modification of your boots by a professional

Lathrop & Sons Custom Synergy Orthotics


Professional fitting of your Custom Synergy Orthotics to your boots and feet

Protective wax of your choice

Best of all, as a client, Lathrop & Sons will gladly revisit your calibrated information whenever any additional footwear purchases are made.
To begin the fitting process you must purchase the Lathrop & Sons 3D mapping imprint kit. The mapping kit includes four cutting edge, 3D imprint templates with detailed instructions. This kit includes free shipping from Lathrop & Sons to you and a return UPS label. Your cost for the 3D mapping imprint kit is $150.00.
The cost of your Custom Boot System is determined by several things including foot type, specific needs, and chosen boot. Call or email for your estimated Custom Boot System price.

WHAT ARE MY CUSTOM BOOT OPTIONS?
The L&S Mountain Hunter line of boots from Lathrop & Sons are the pinnacle of technical mountain hunting boots. We designed them from the ground up to be the best performing hunting boots available. Each boot is handcrafted in Italy from the finest components for years of comfort and performance. Our boots are for serious hunters and can be comfortably worn from the desert to the high mountain backcountry.


Lathrop & Sons works directly with only select manufactures throughout Europe and the United States. All of our brands offered have been dissected for quality of construction, tested for fit, functionality and durability, insuring your Custom Boot System exceeds your wildest dreams.


CAN LATHROP & SONS HELP ME WITH MY EXISTING BOOT FIT?
Yes, in some cases we are able to resolve certain fit issues. While this is most certainly not the most ideal situation, there is hope. We can often utilize certain fitting techniques to improve the fit and feel of your current boots. If you feel this might be an option for you, give us a call so we can discuss this option and see if it is truly right for you.

To begin the Custom Boot System fitting process we will need to gather some very valuable information.

3D mapping imprints & tracings. (available for purchase above)


Printed or e-mail photos of your feet. (boots@lathropandsons.com)

After receiving your diagnostic information, intake forms are established and a chart bearing your name is personally evaluated and calibrated by a Lathrop & Sons professional. Upon completion, one of our representatives will promptly contact you to schedule your personal consultation. Your sizing and fitting consultation will be performed by one of the Lathrop & Sons owners, no one else!

SIZING INSTRUCTIONS
My 3D Mapping Kit has arrived. Now what?
Remove contents from the box but don't throw away the box. You will use this box to return your imprints to Lathrop & Sons.

Be sure and look at the included sample 3D imprint. This is what you are shooting for.

You will notice that you have four, 3D mapping imprints. Two for the right foot and two for the left foot.


To begin your tracings activate your carbon imprints one at a time.

Set the activated imprints on a hard, flat, smooth surface.

Barefoot, step on the activated imprints. Ensure feet are shoulder width apart and you're looking straight ahead.

Have someone trace around your feet using a #2 pencil or ink pen of the same diameter. Be sure that the instrument is perpendicular.

When you finished with the 3D imprint tracing you should have two for the right foot and two for the left foot.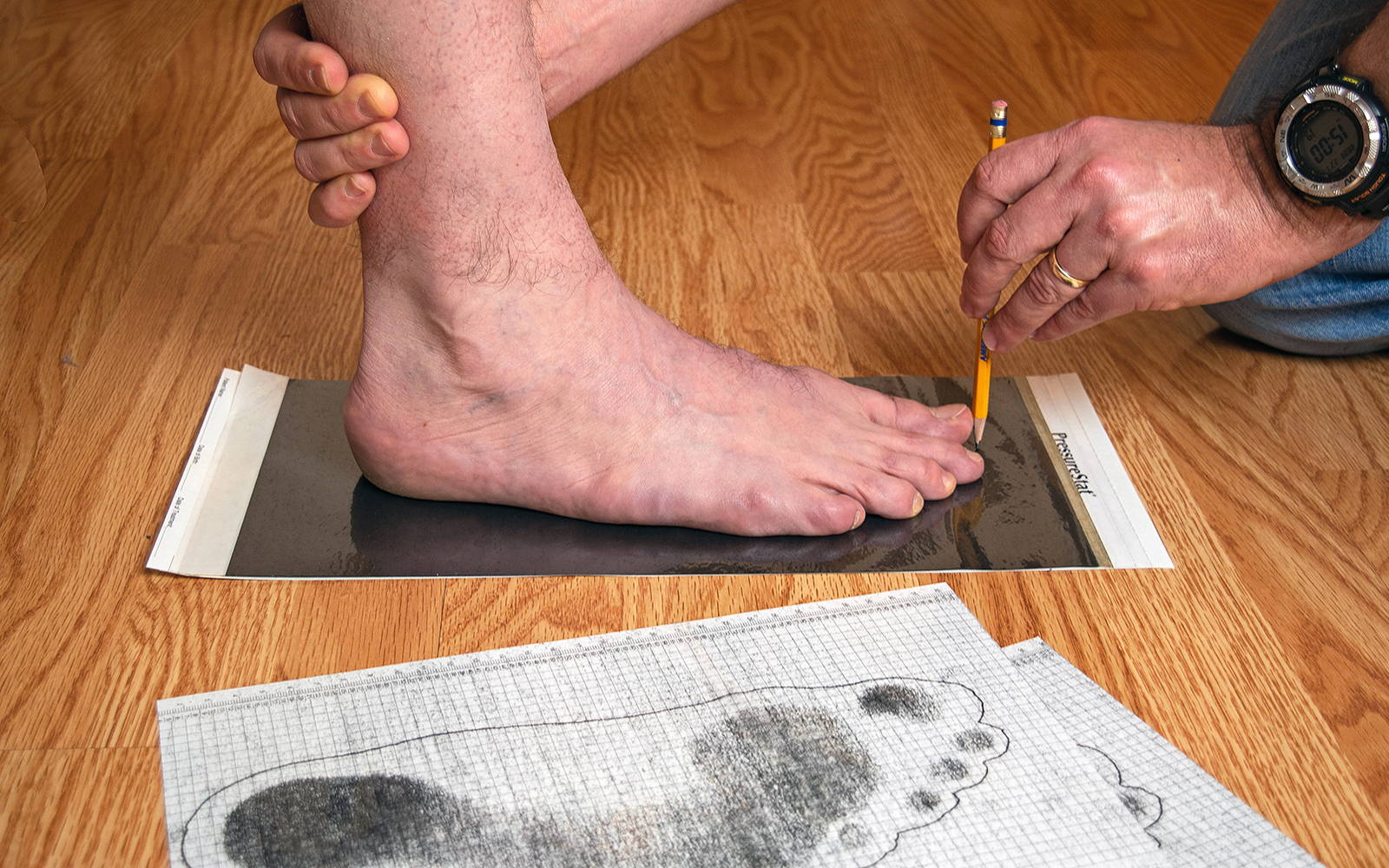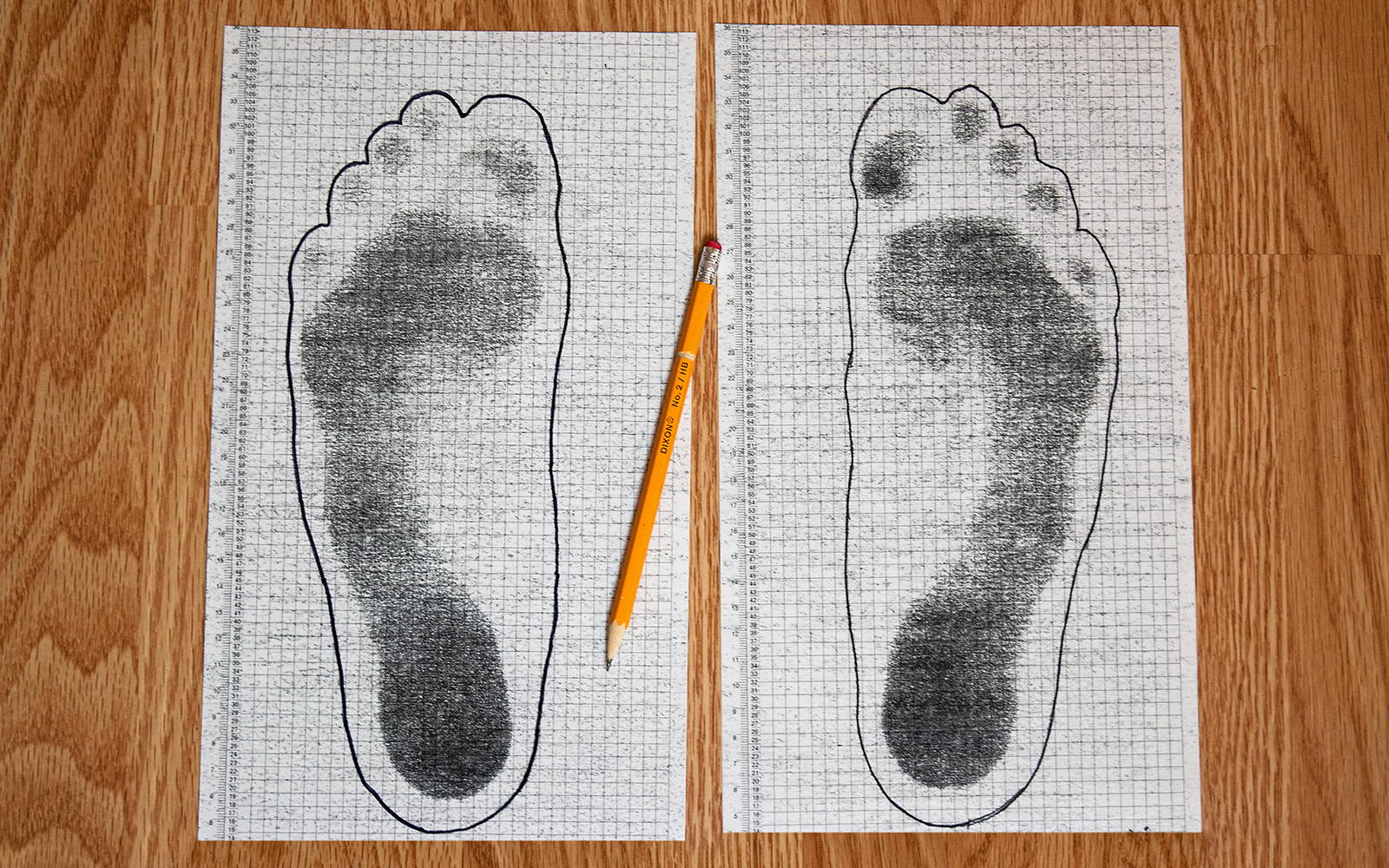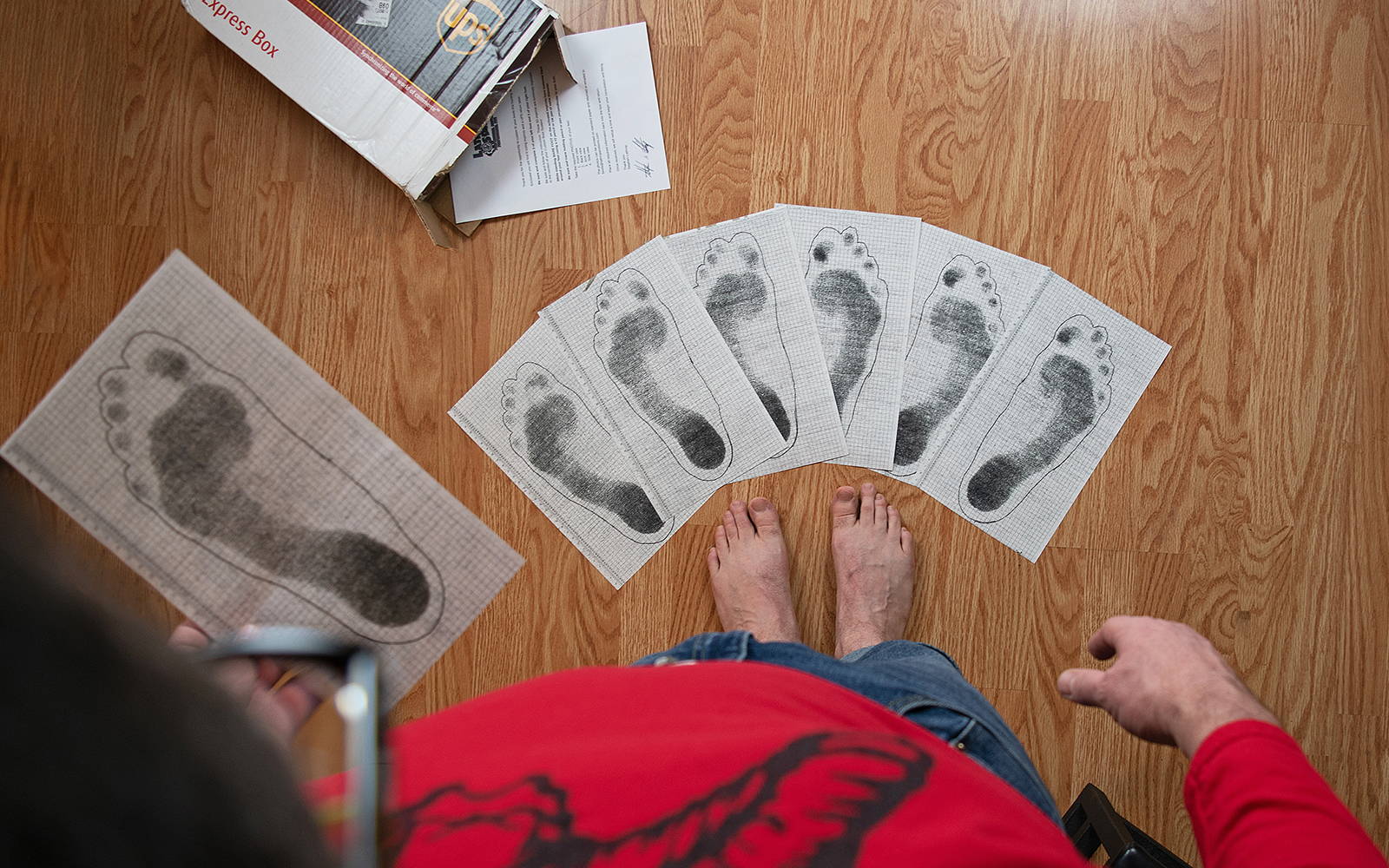 With your phone or digital camera take the following photos. Make sure when taking photos that we can see from the middle of your leg to your feet.

Frontal views of both the right and left feet.

Arch views of both the right and left feet.

Side views of both the right and left feet.

Rear views or the heels right and left feet.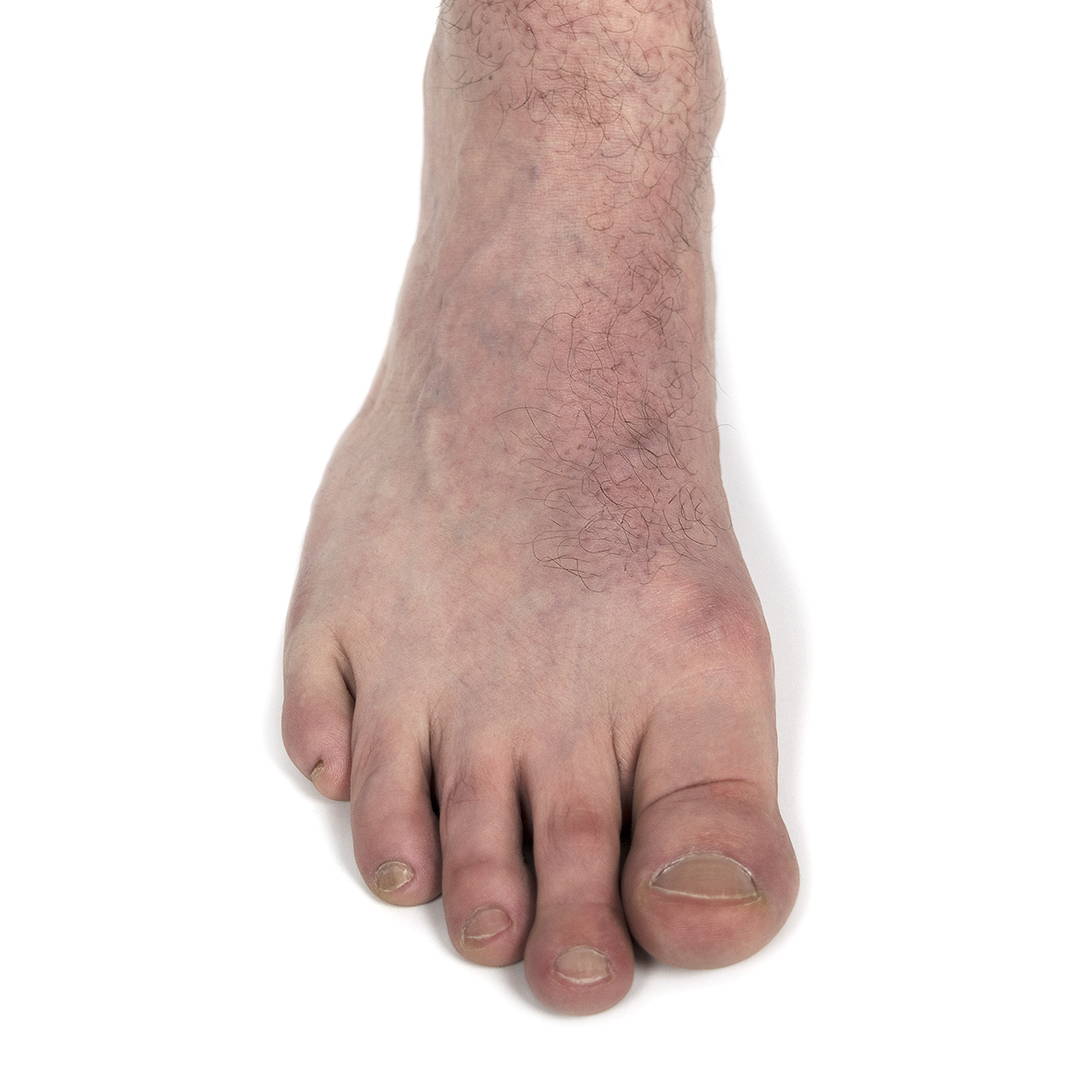 Frontal views of both the right and left feet.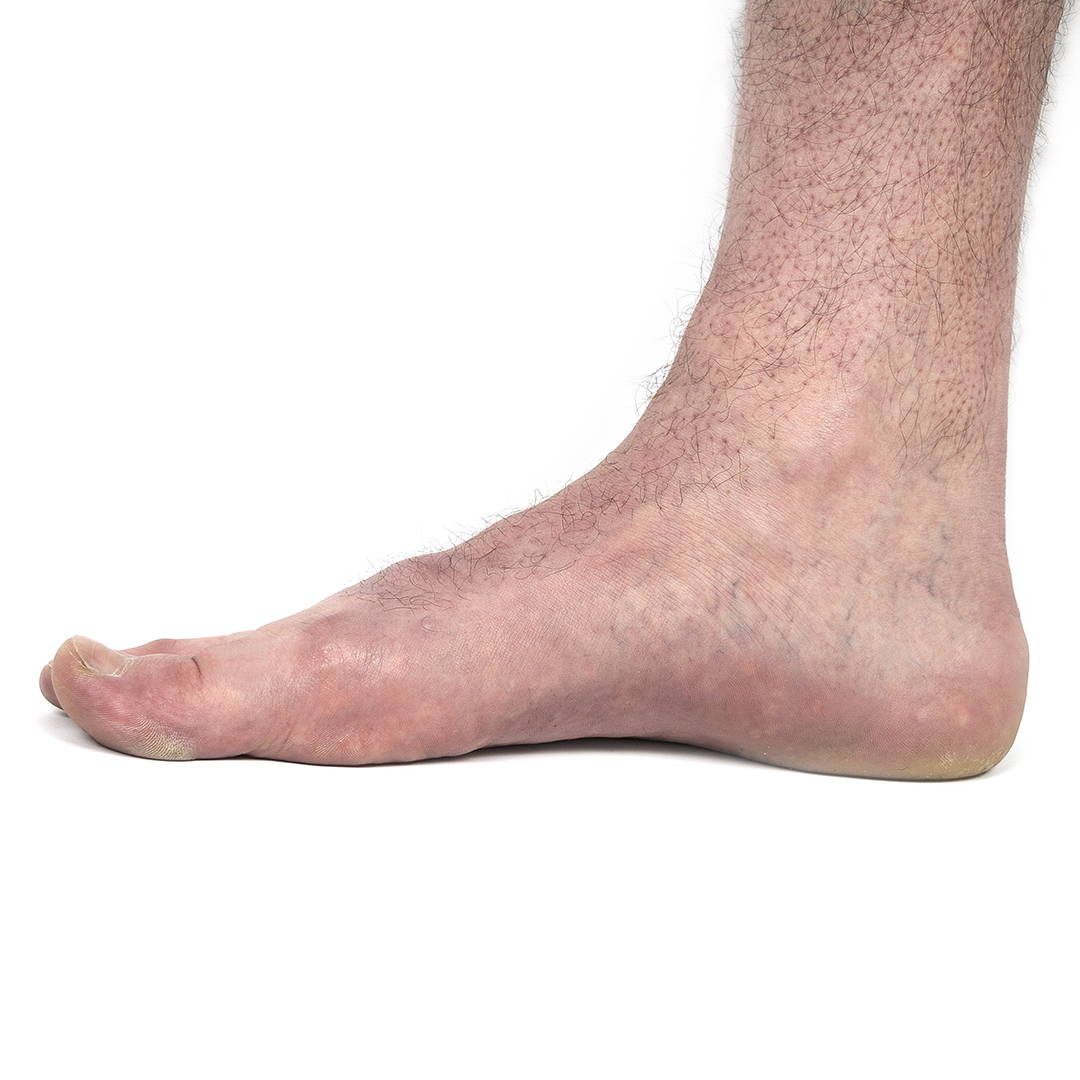 Arch views of both the right and left feet.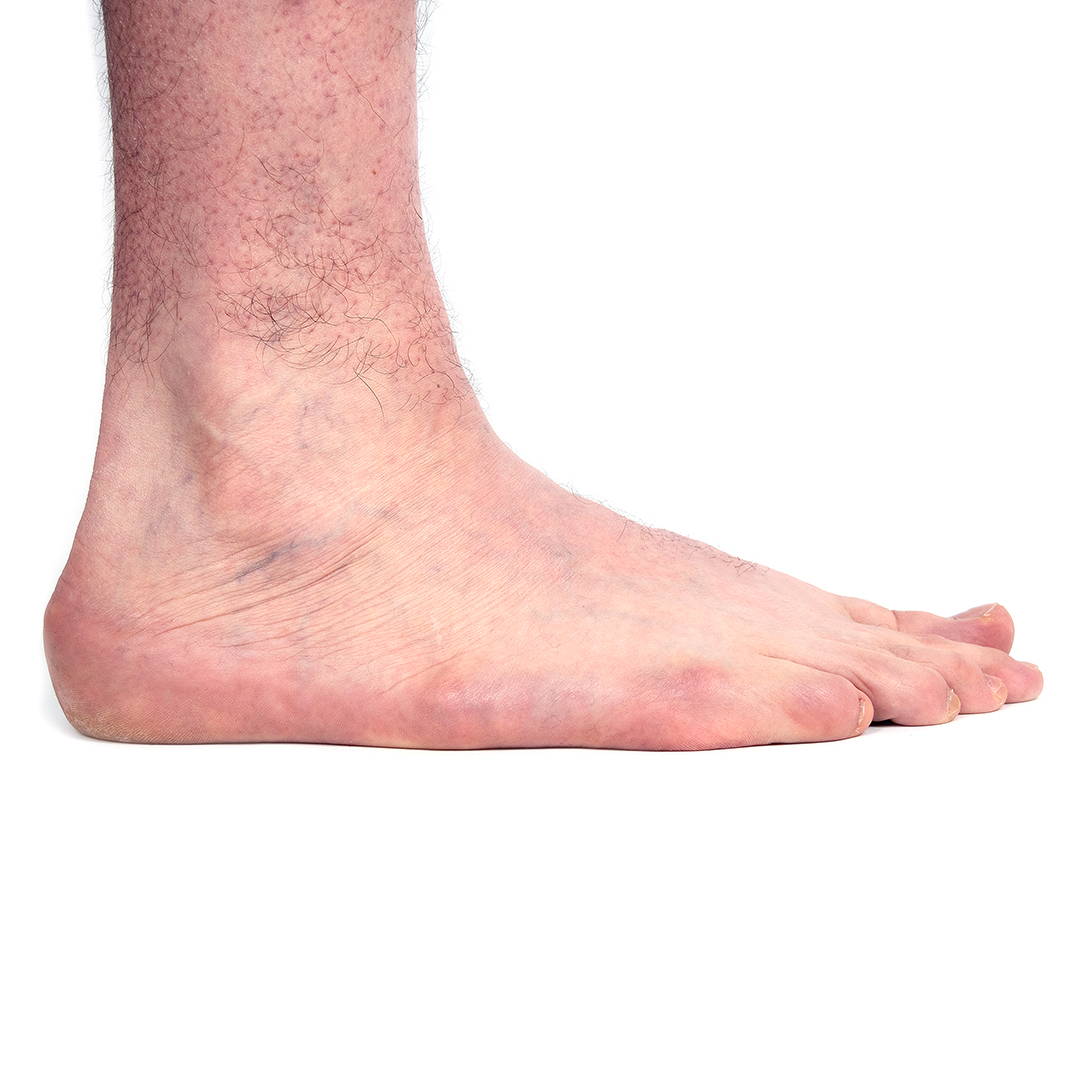 Side views of both the right and left feet.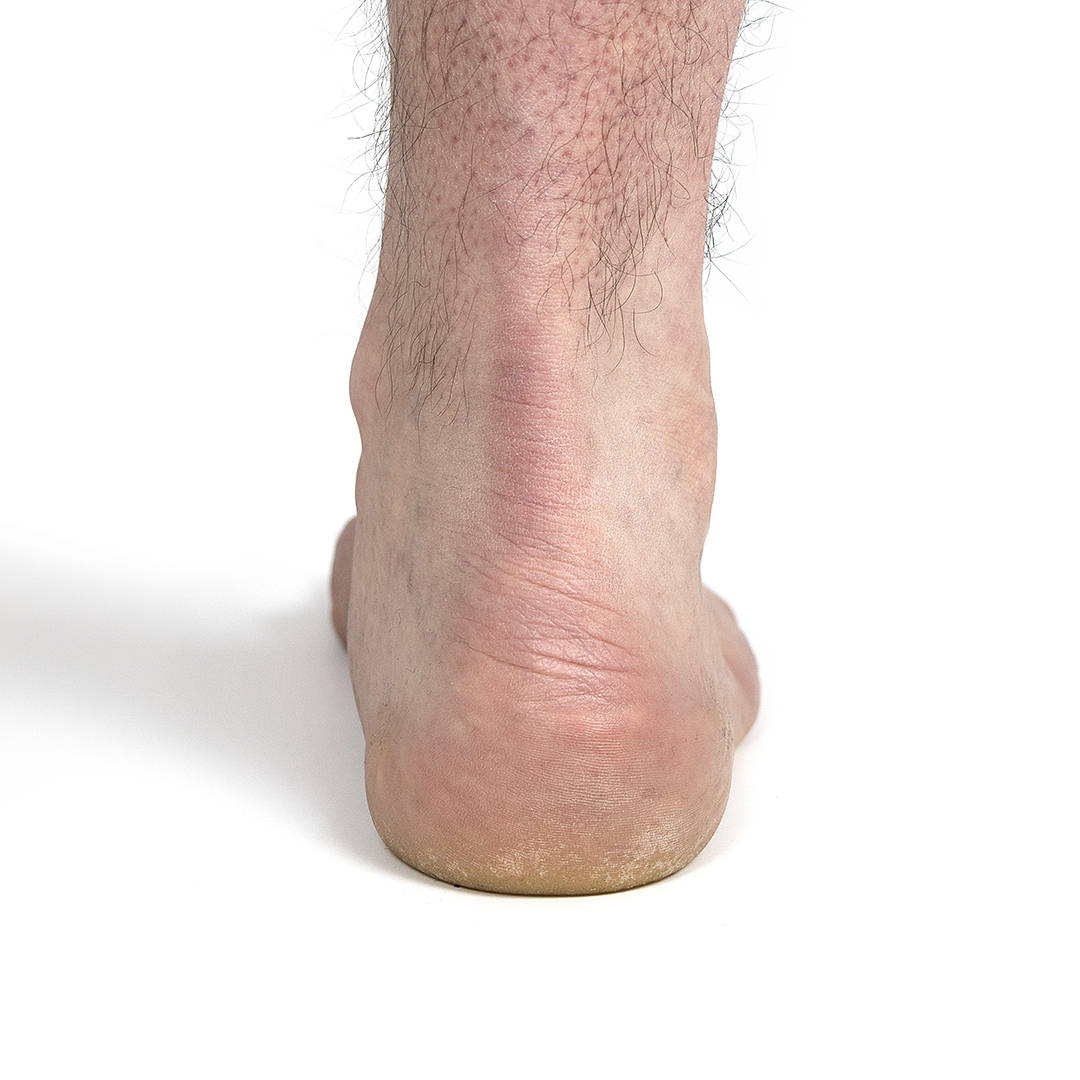 Rear views or the heels right and left feet.
"Proper shooting form and shot execution starts at your feet. Your feet require a foundation for consistent shot placement! Investing in the correct footwear can be the difference between success and failure.
My chosen footwear foundation... Lathrop & Sons Custom Boot Systems! These guys are professional. They created for me not only the most comfortable & personalized boots I own, but a sense of confidence when it counts."

- Pete Shepley, PSE Archery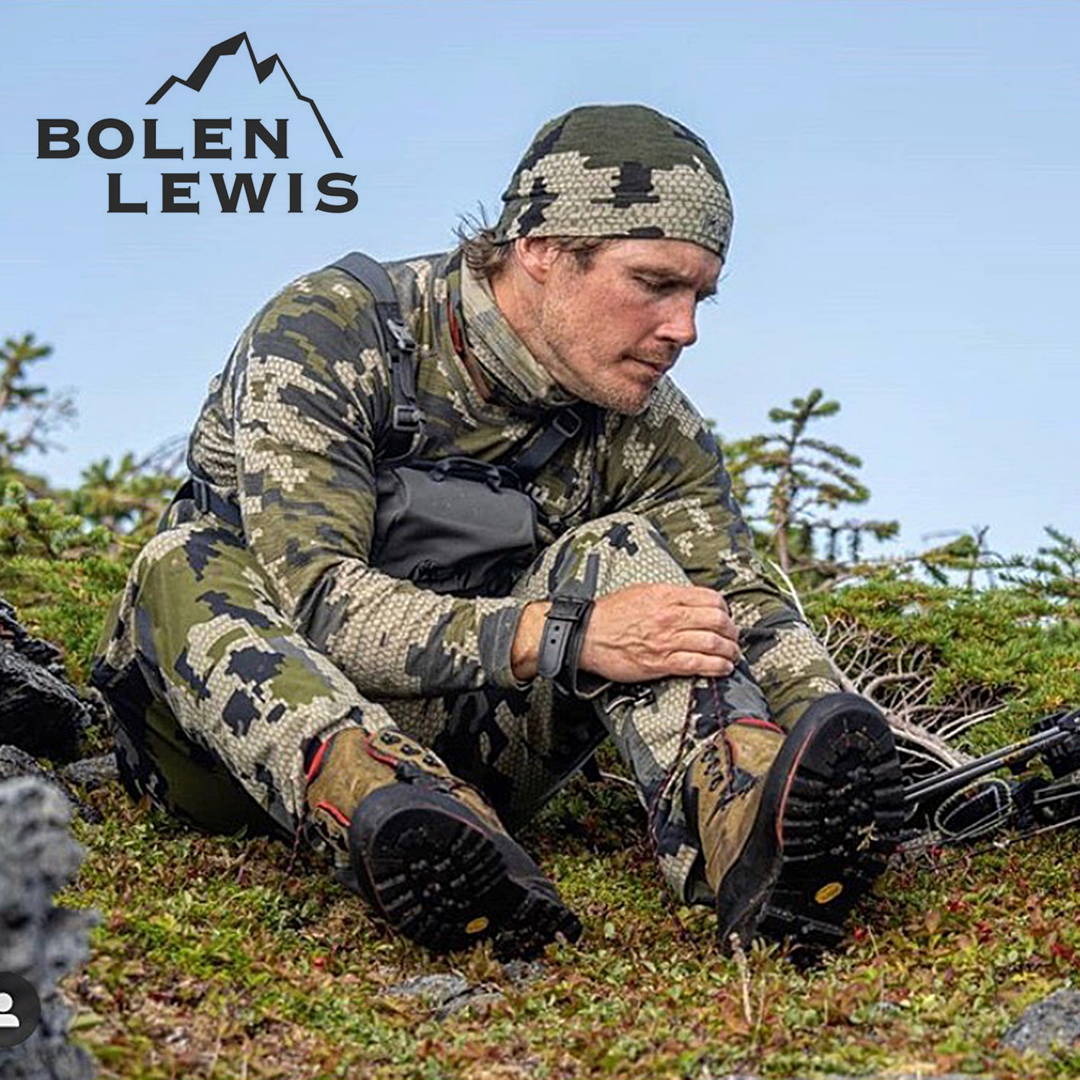 "These guys don't just make boots, they fit boots! The owners have an insane amount of knowledge in the foot and footwear arena and as hunters, can guide you to the best possible boot for your adventure. We saw such a huge difference in how they approach fitting and designing boots, we now exclusively trust L&S Boots and their Custom Boot System on all our mountain hunts."

- Allen Bolen, Bolen Lewis Trophy Guiding Co.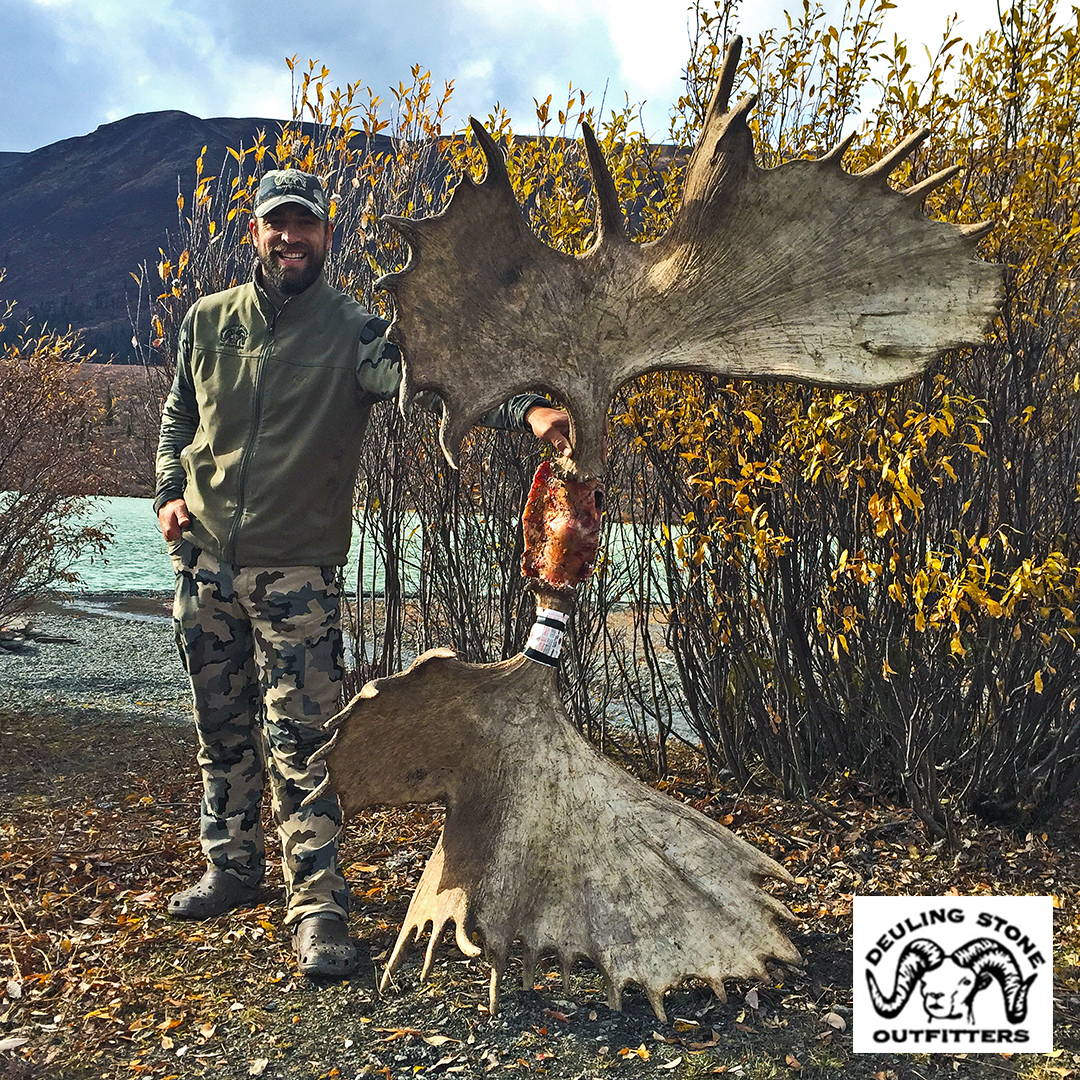 "At Deuling Stone Outfitters, we offer multi-species hunts with all mountain game offered. Over the years we have noticed many of our hunters have been limited by showing up for their hunt with inadequate footwear. This has cost many lost days of hunting due to sore or blistered feet. After many years of searching for a solution to minimize boot issues, we were introduced to the Lathrop & Sons Custom Boot System. We recommend that all of our hunters use their services to help ensure a successful and comfortable hunt. They have incredible customer service and an essential product for mountain hunters. Thanks for the great product!"

- Jarrett Deuling, Deuling Stone Outfitters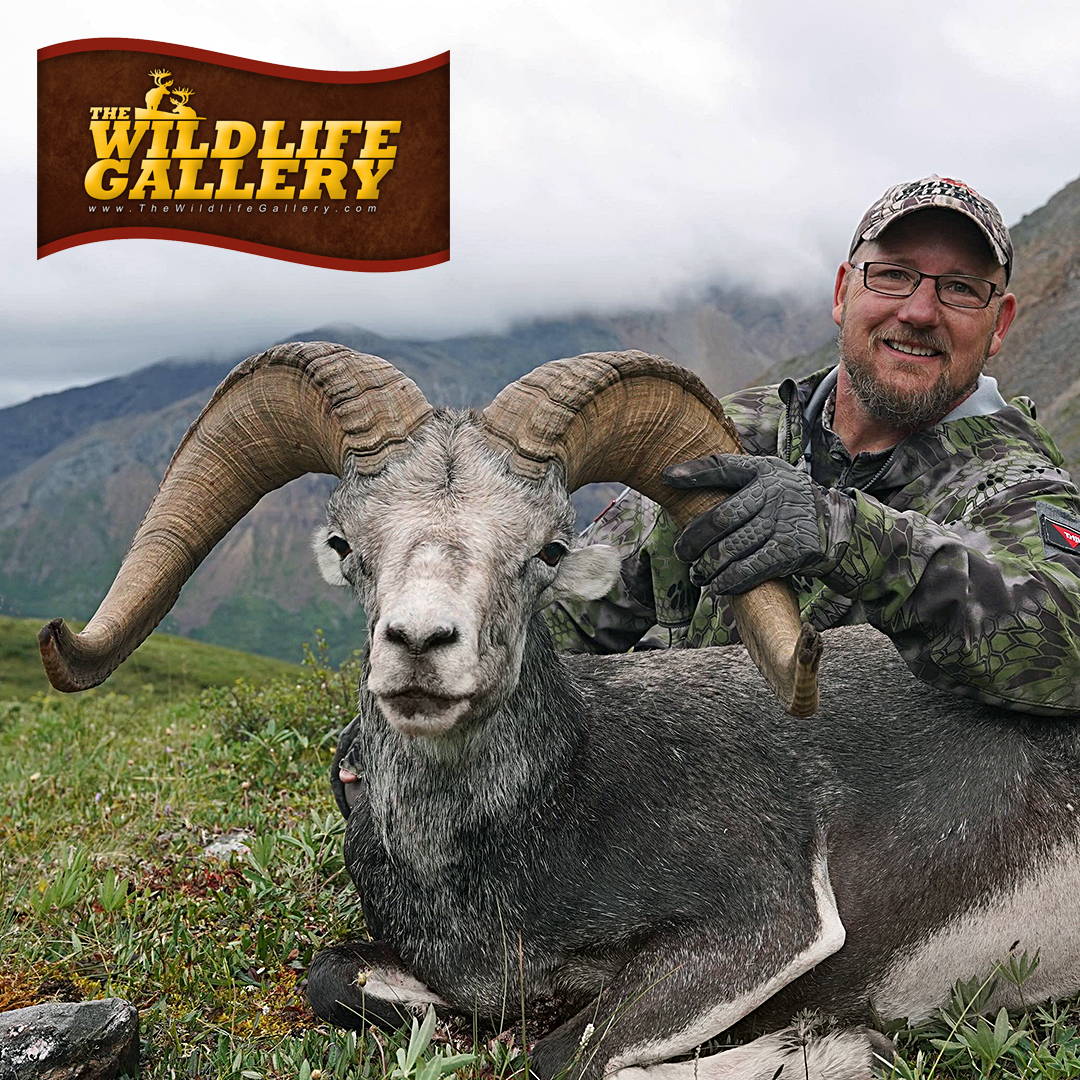 "Among the many things my Drill Sergeant taught me back in boot camp, taking care of my feet proved to be invaluable! Fast forward 25 PLUS years and becoming a "Mountain Hunter" I struggled to find the proper fit for my hiking boots. Sore feet with multiple blisters left me seeking for NOT the most cost effective, but the MOST comfortable and durable boot for the long hikes in to the backcountry. Look no further than the Lathrop & Sons Custom Boot System with their individual mapping of each foot and the most advanced footbeds that fit your individual foot perfectly. I'm HOOKED and can never go back! Thank you Lathrop & Sons for the most amazing mountain boot on the planet!"

– Dan Catlin, The Wildlife Gallery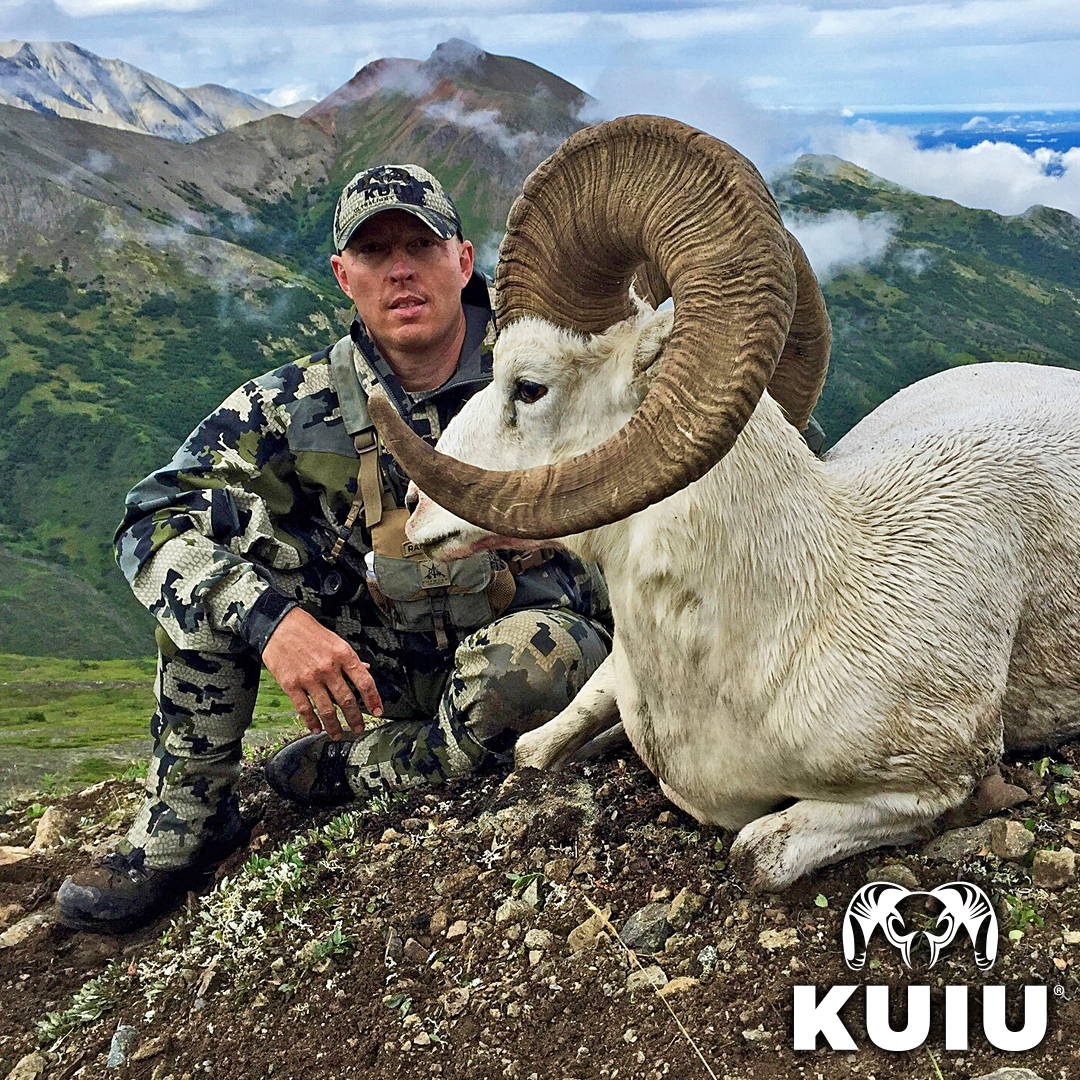 "For over 10 years now, I have trusted my feet to Lathrop & Sons boots, insoles and their custom fitting process. There's not another system on the market that has come close to being able to match the custom fit and feel of their boots for me.
I make my living in the mountains, living out of a pack and I cant afford to trust my feet to anyone else. I know that when I lace up my L&S boots, that the performance, fit and function that I count on will always be there."

– Justin Shaffer, Guide & Outfitter Program Director, KUIU Ultralight Hunting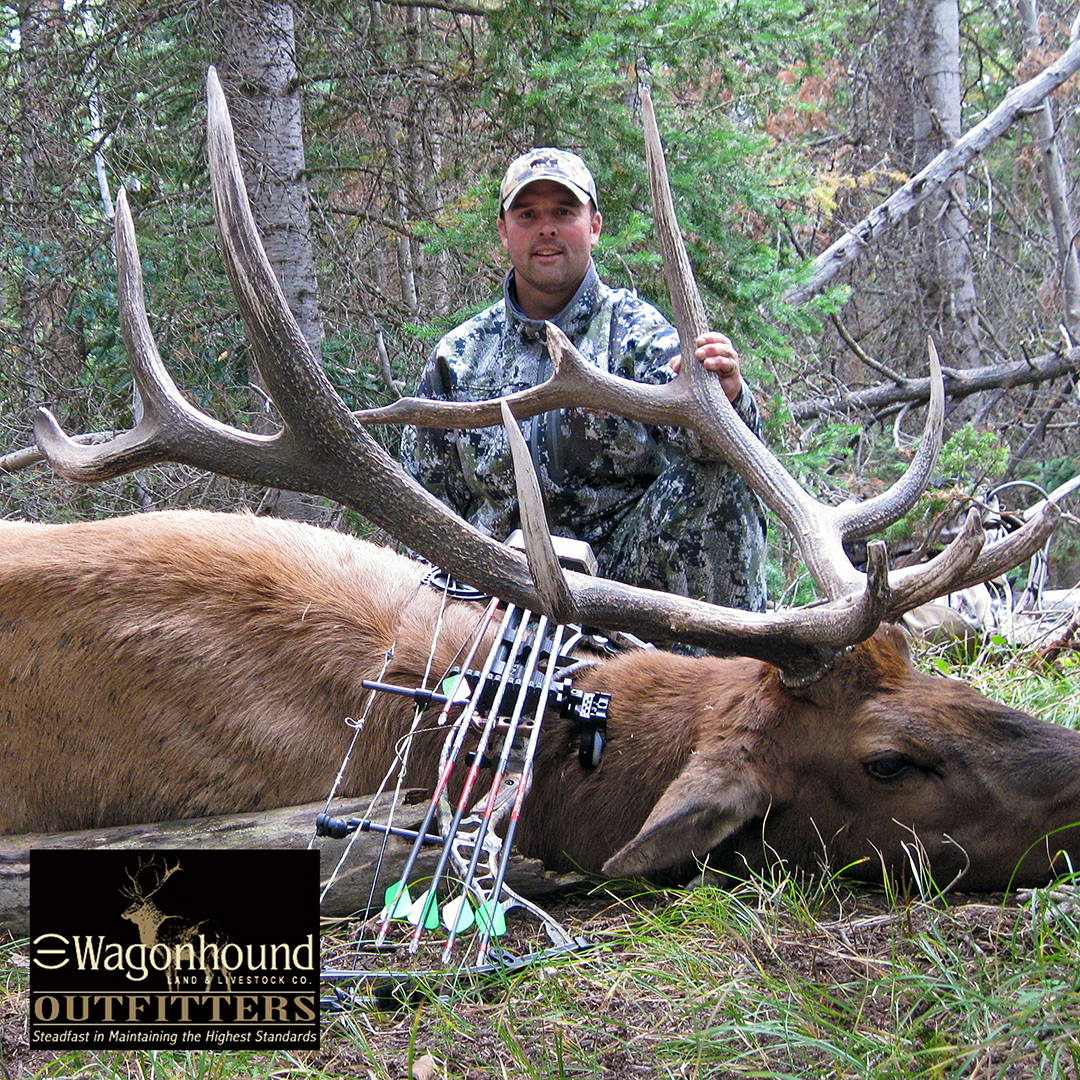 "As a Professional Outfitter and Hunting Guide averaging well over 120 days a year in the field, my hunting boots are the most important tool I own. I started working with Lathrop & Sons a few years back to help with the important task of finding the best boot and getting the best fit I could. I couldn't be happier with the quality of service, knowledge, and time spent with Stephen Lathrop and the crew at Lathrop & Sons. The end product was a boot with a fit that didn't need a break in and holds up to the rigors that I put them through day in and day out and season to season. They know what fair chase mountain hunting is all about and will get you into a boot to fit your needs with a fit that provides the kind of comfort you shouldn't live without."

- Dax McCarty, Wagonhound Outfitters
"I've been a hard core big game hunter, outfitter/guide for over 25 years and have had the unique opportunity to field test more boots than I can remember. Throughout those years I've encountered more than my share of blisters and hot spots wearing boots that just didn't get the job done! I demand boots that are comfortable, durable and will hold up in the most rugged terrain that Mother Nature has created. When I make that critical decision to lace a pair of boots onto my feet it is with a high degree of confidence that those boots will get me safely on and off the mountain. Lathrop & Sons Boots are what I wear and are simply the best on the market! I never climb a mountain without them!"

- Randy Johnson, High Desert Wild Sheep Guides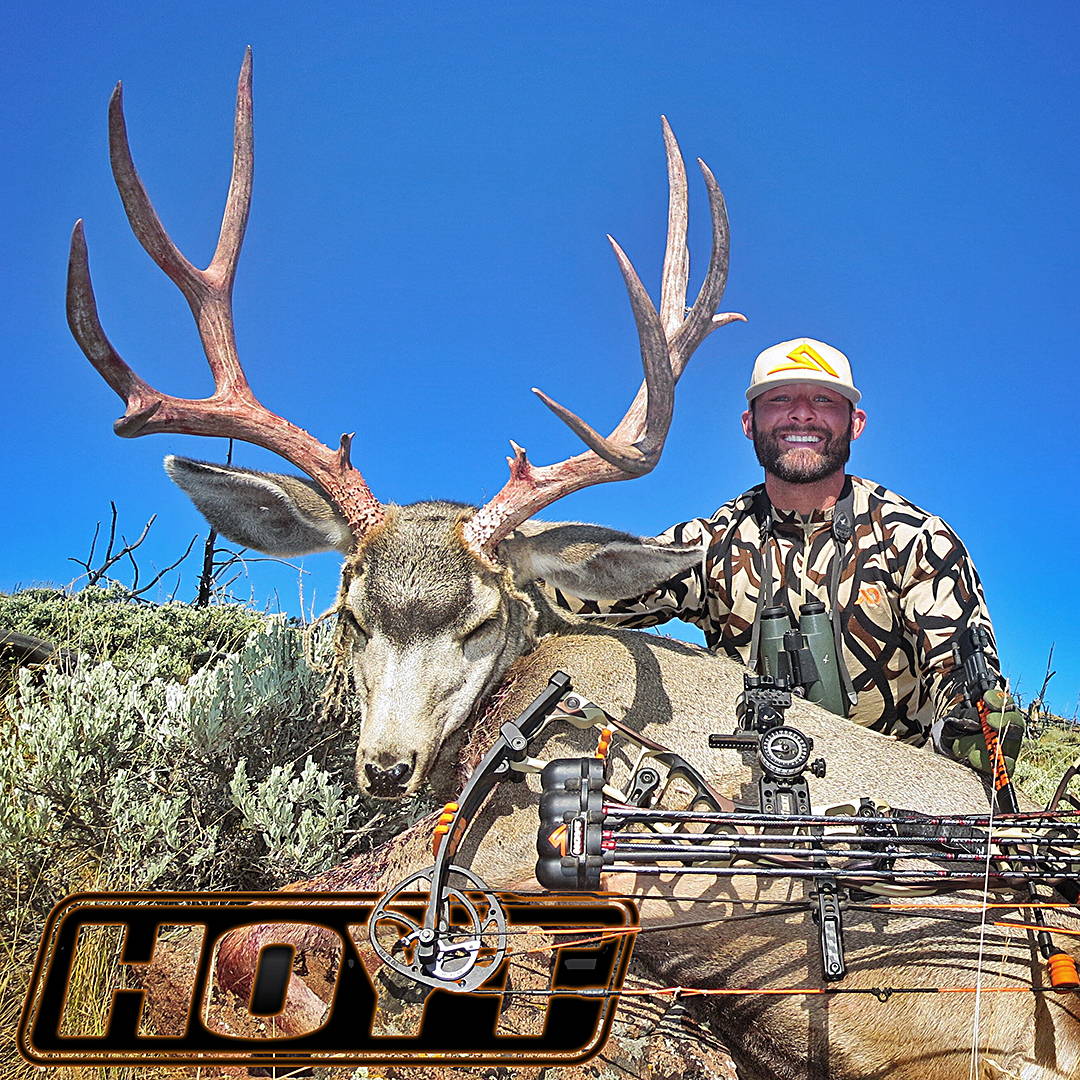 "Until you've worn a Lathrop & Sons Custom Boot System with their Custom High Country Synergy Footbed fitted to your feet, you have no idea what you're missing!"

- Zac Griffith, Summit Productions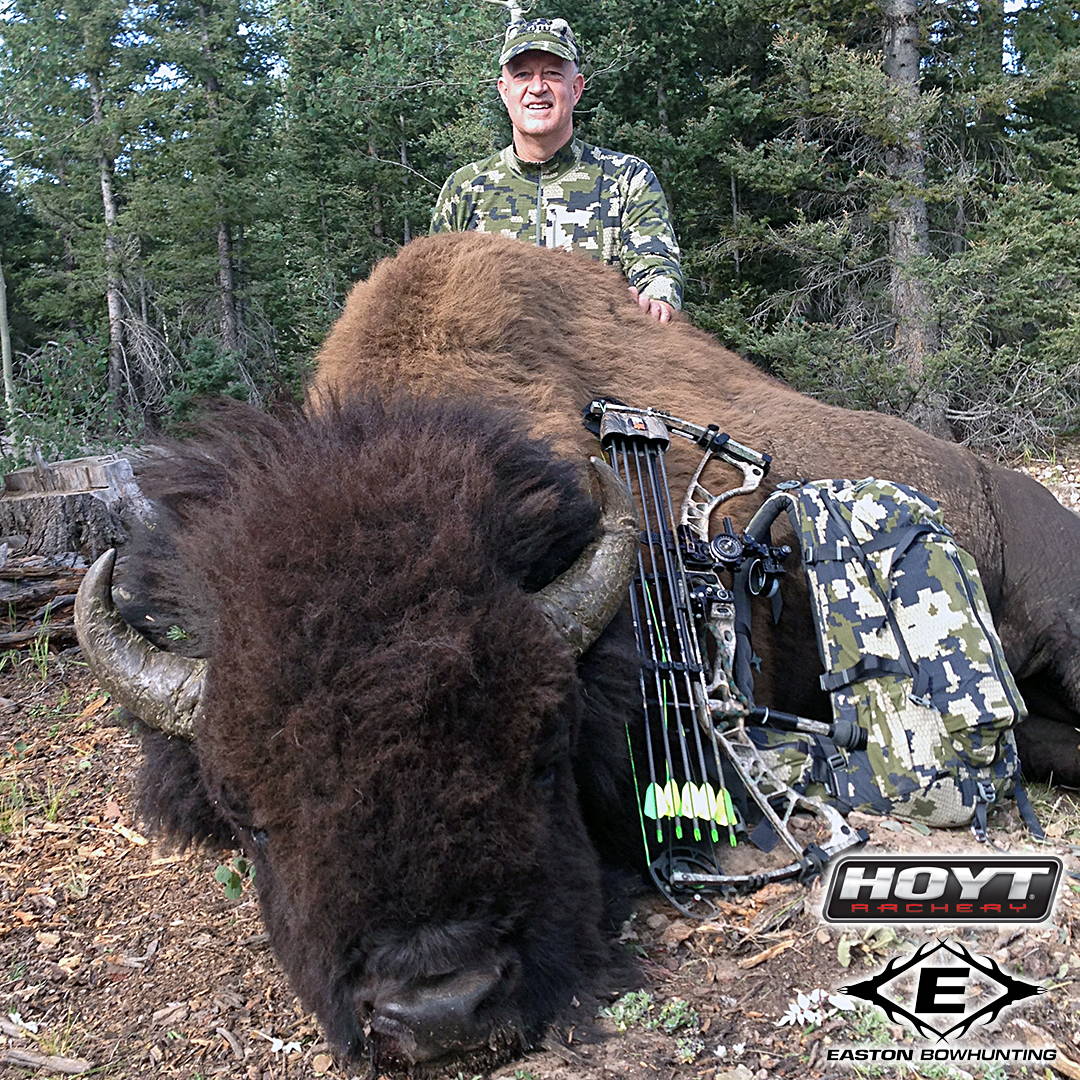 "When hunting trophy animals you must have total confidence in your equipment—failure is not an option. While on my quest to complete my Super Slam, the Custom Boot System you designed for me is unbelievable and takes footwear to the next level. Your professionalism and attention to detail is easily apparent. From the moment I slipped them on, I could tell this wasn't just any boot. It was MY boot system and the fit is fantastic. I will be recommending your custom boot services to all my hunting friends. Simply brilliant!"

– Chase Fulcher, Hoyt USA and Easton Pro Staffer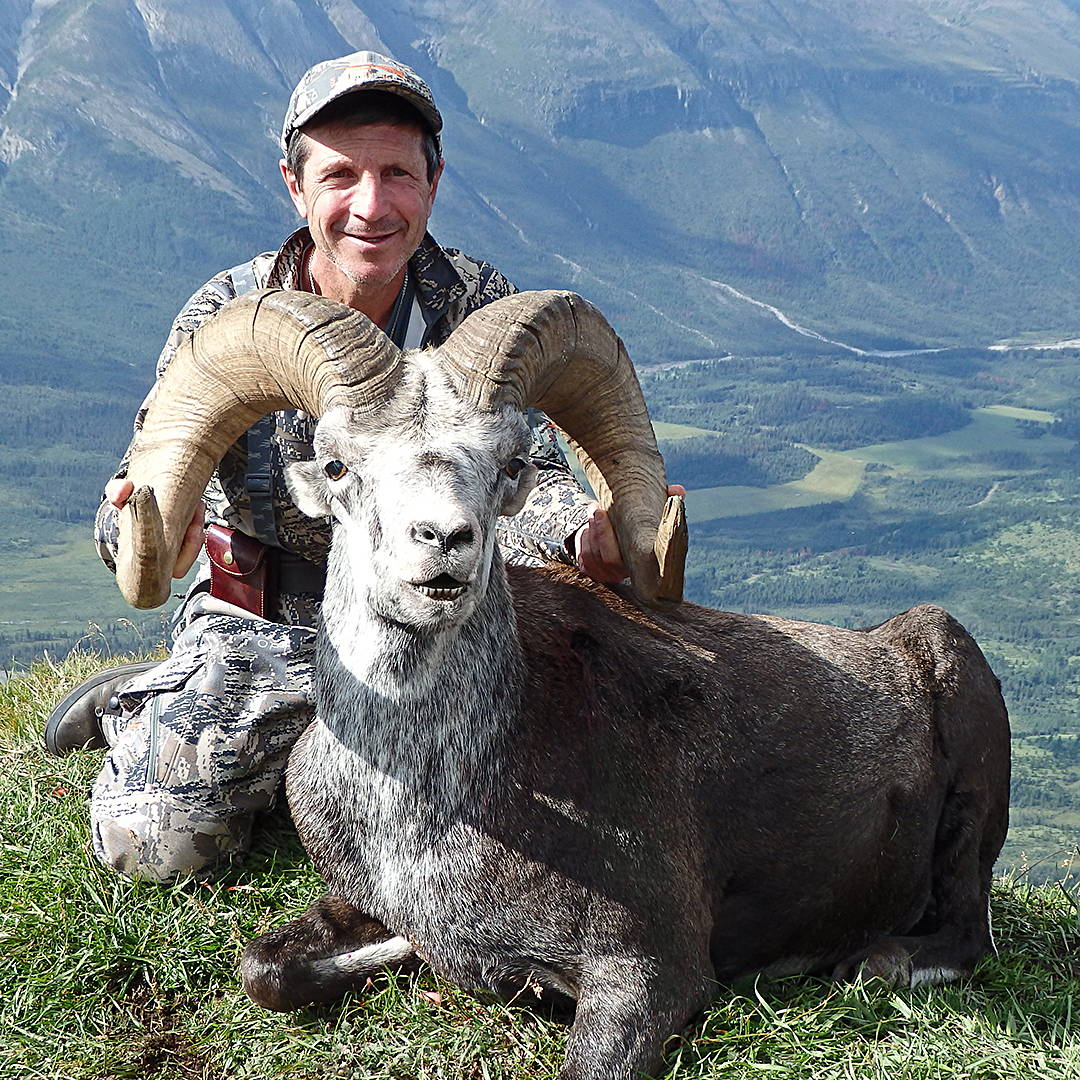 "After injuring my foot while training for my BC Stone sheep hunt, the thought of not fulfilling this dream almost became reality! The professionals at Lathrop and Sons understood the importance of my hunt and my problem. Within weeks, through multiple consultations and alterations my boot system arrived. The level of comfort was amazing! I was able to navigate the mountains and harvest a beautiful 172" ram. You guys are the best! Thank you for everything!"

-Joe LaSpada